PHASE I 100% SOLD
PHASE II UNDER CONSTRUCTION
NEW PHASE COMING SOON
260+ Luxury Seaview Duplex & Penthouses
1-3 bedroom houses.
Apartments, duplexes and penthouses with stunning sea views and beautiful resorts areas.
Stunning location, top-end construction materials, state-of-the-art design and gorgeous sea views.






PHASE I OVER 80% SOLD
PHASE II NOW LAUNCHED
293 Sea and Golf view Homes
1-4 bedroom apartments and penthouses
Front line golf
5 minutes walk to La Hacienda Links Golf Resort clubhouse
Stunning resort area with beach entry pool, jacuzzis, indoor gym, co-working area, crazy golf and yoga & mediation zone.






PHASE I, II & III SOLD OUT
PHASE IV NOW LAUNCHED
900 + Seaview apartments, townhouses and villas
PHASE I - 69 Seaview penthouses and apartments
PHASE II - 71 Seaview penthouses and apartments
PHASE III - 64 Seaview penthouses and apartments
PHASE IV - 65 Seaview penthouses and apartments






luxury real estate in Costa del Sol
The Costa del Sol is a paradise for anyone who wants to escape from their everyday life. Whether you're looking into taking it easy and savoring some luxury, or if family time with friends takes priority in this sun-soaked region – there will be an option here that suits every need! You can find some of the best property on offer in Spain's sunny Costa del Sol. This is a mecca for those who enjoy great weather, fabulous beaches and delicious food.
The Spanish coastline has many beautiful beaches but it's hard to beat the ones on this side of Spain. The Costa del Sol continues being one place where international investors are drawn in droves because they know that real estate prices will never go down and always have something new for them! Investors have been drawn to the scenic and lucrative coast of Costa del Sol for centuries. The Spanish coastline is known world-wide as one that produces capital gains with little risk, but it's not just about money; many come here because they find peace in its beauty – which can be seen from anywhere along this picturesque stretch!
Best resorts in Costa del Sol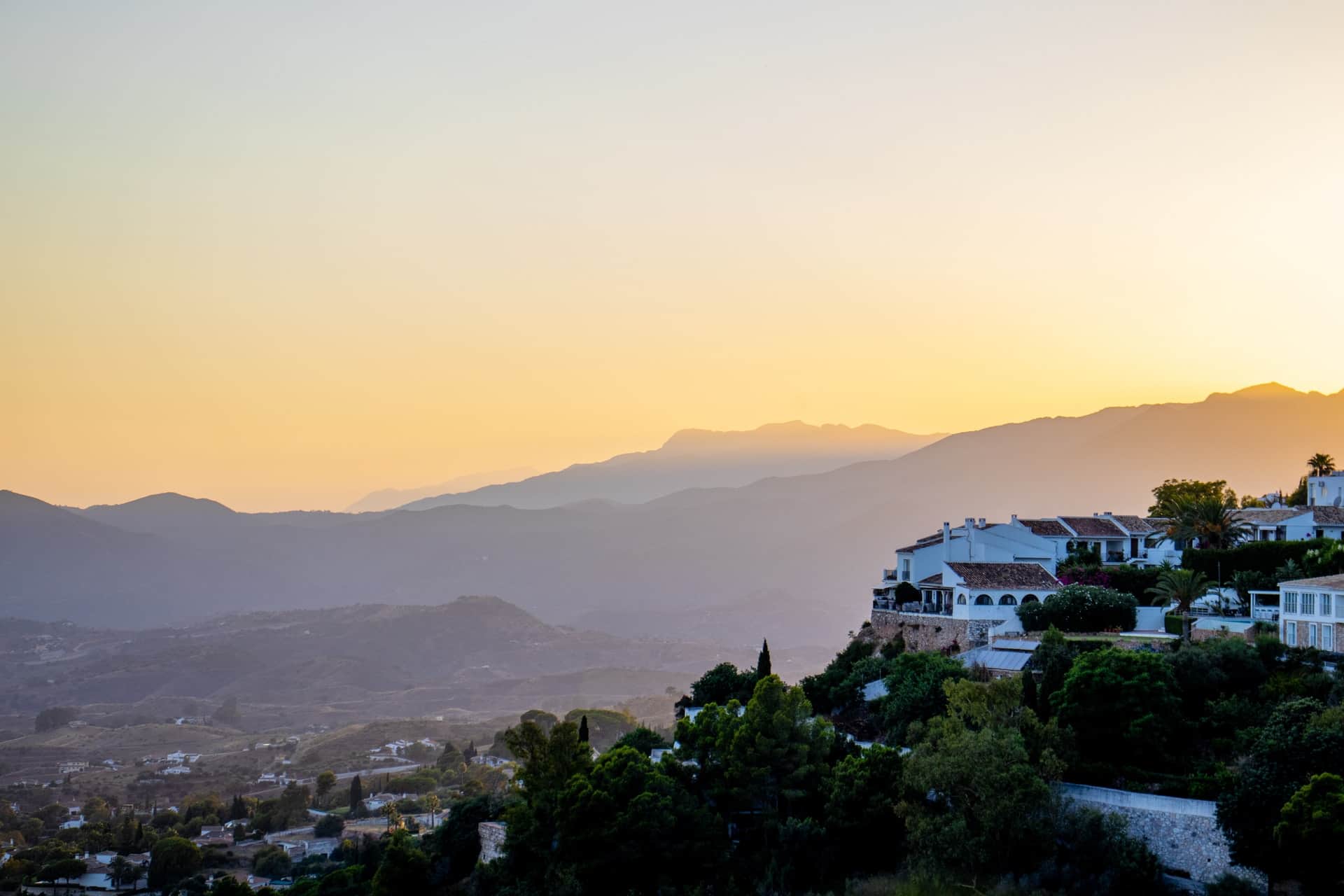 The Costa del Sol is a land of luxury and privilege. The east stretches from Nerja to Gibraltar. Spanish is considered one of the best places to buy a property. Here are the top 7 resort cities in Costa del Sol.
Are you looking to buy a luxury property in Costa del Sol?
OneEden is a leading property developer with a focus in luxury real estate. Our team has an intimate knowledge of the region, so we can help you find exactly what you're looking for. Whether it's a villa with a private pool or a penthouse apartment with panoramic views, our agents will guide you through every step of the process.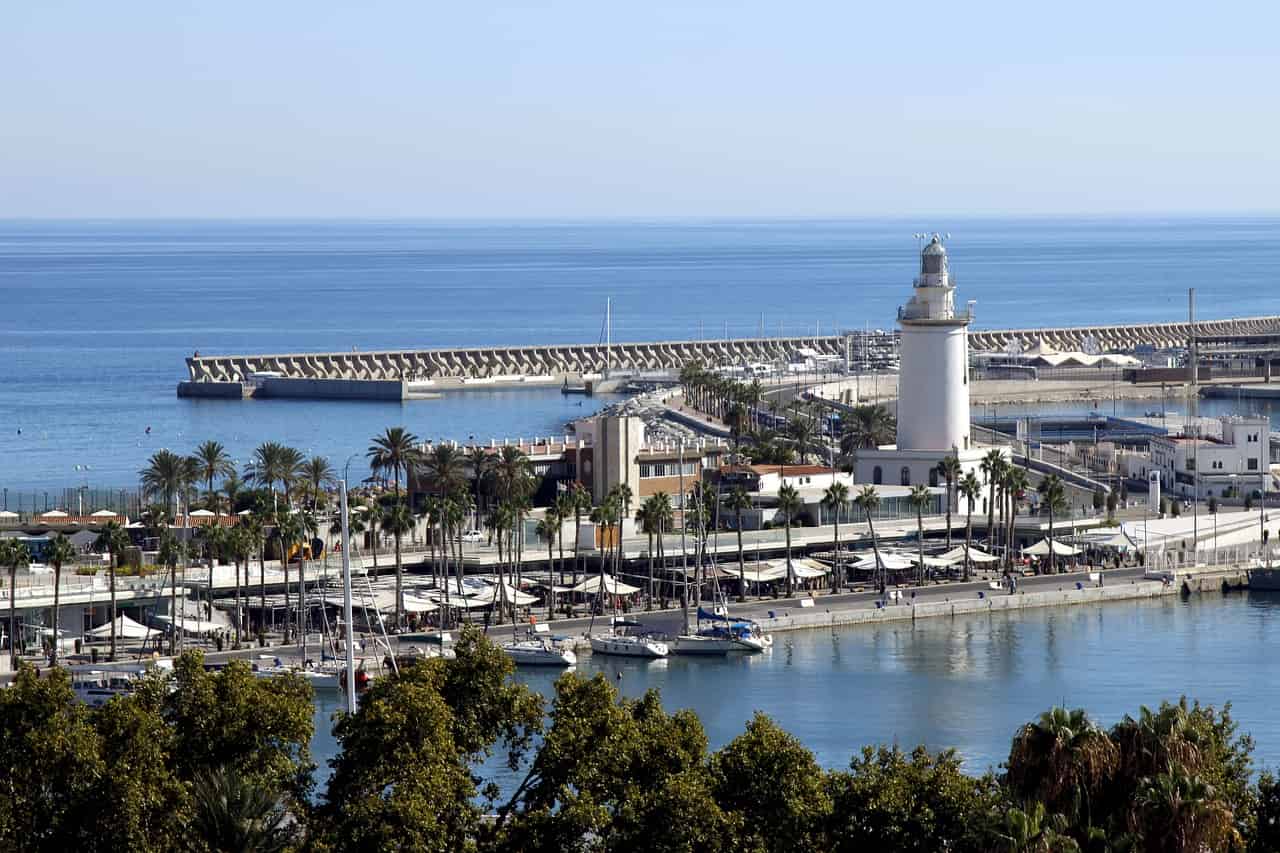 We have an impressive portfolio of exclusive homes, villas and apartments on the coast of Spain. Our team has over 30 years' experience selling property to international buyers from all over the world. We are known as one of the most trusted agencies in this area because we deliver exceptional results every time.
Buy a luxury penthouse on a beachfront property
If you're considering luxury real estate, Costa del Sol is certainly worth exploring. There are plenty of options available, from luxury penthouses to luxury villas with private pools. If you love luxury, then luxury homes here are the best luxury holiday homes have to offer you. Contact us today for more information about luxury real estate on our coast or luxury property for sale in Costa del Sol.  Our luxury condos are located in luxurious cities like Benalmadena, Marbella or Mijas. Buy here luxury penthouse apartment on the coast and enjoy.
What is the Costa del Sol like?
This region of southern Spain is situated just a few kilometers from Africa, making it an ideal location if you're looking for a warm climate and fantastic beaches. If you have a particular preference, we can help you find what you're looking for so long as your ideal location has a golf course nearby. If there isn't one already on site, our agents will be more than happy to recommend one that fits your needs perfectly. We have plenty of expertise in the area and can help you refine your search to make it easier.
The Costa del Sol is situated between the Mediterranean sea and the mountains. The coastal climate has over 3,000 hours of sunshine a year on average and an average of only 70 days of rainfall a year. This makes it perfect for luxury penthouses, seaside apartments or luxury villas with private pools.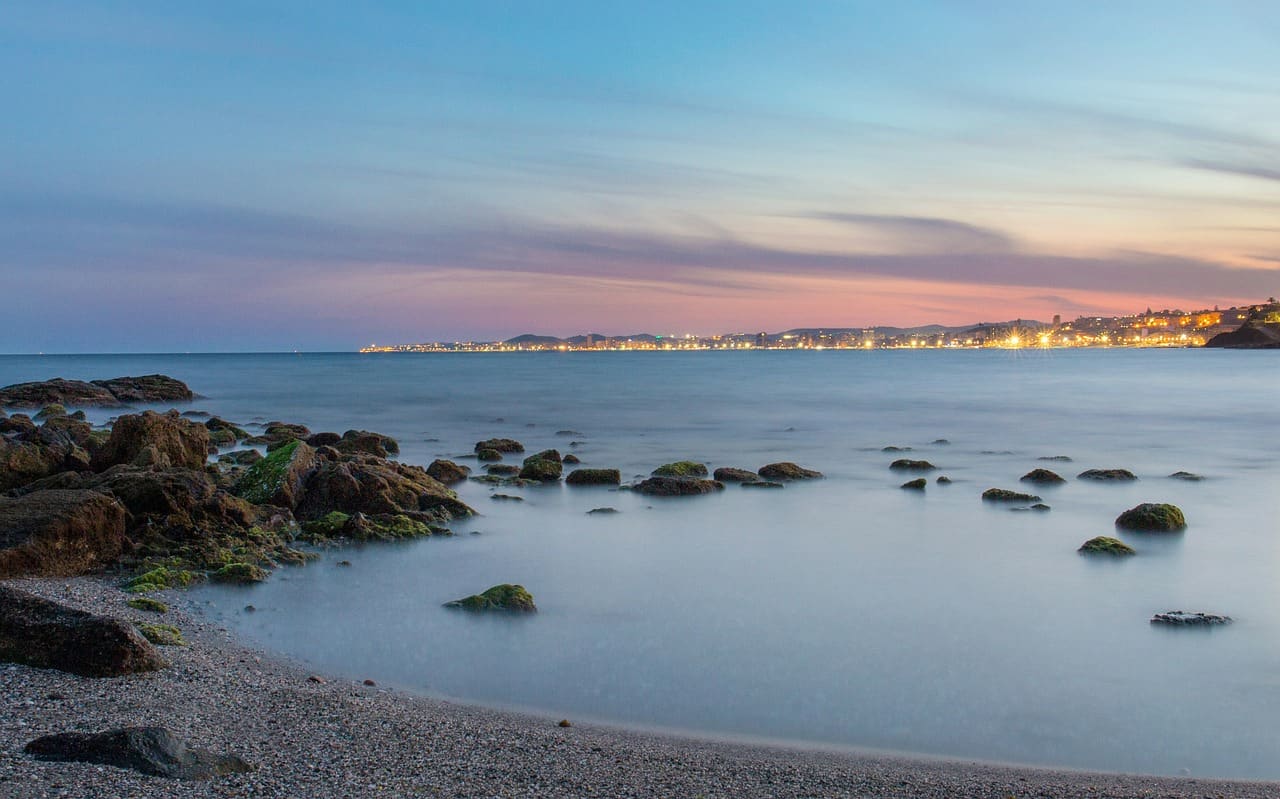 What are the famous cities on Costa del Sol?
Some famous seaside cities or resorts along the coast of the Costa del Sol are Torremolinos, Fuengirola, Nerja, Mijas, Marbella and Benalmadena. These seaside towns offer a wonderful beach life! You can discover all beachfront cities and towns on the Costa del Sol in our city guide.
How long is the coastline of Costa del Sol?
The coastline of Costa del Sol along the Mediterranean sea is approximately 413 km. The coastal highway follows this coastline from Gibraltar to Valencia with beautiful seaside resorts and villages like Nerja, Yelapa and many more.
What is the Weather on Costa del Sol?
The weather on Costa del Sol is great all year round. The temperature averages around 22°C during the months of January and February and around 27°C in July and August.
The best golf courses in Costa del Sol
The Costa del Sol is a haven for those who love the game of golf. It has over 300 days of sun a year and ideal temperatures for playing all year round. With over 70 courses, it has become one of Europe's most popular destinations and ranks among some where you'll find world-class golf clubs, like Augusta National Golf Club in Georgia, USA or St Andrewslinks in Scotland. The vast number can be attributed to its natural beauty with lush green scenery that always appears elegant no matter what season  we're talking about.
Where to buy the best apartments with sea views in Costa del Sol?
OneEden offers seaside apartments and villas with private pool in Benalmadena, Fuengirola and Marbella. These seaside real estate are perfect for both holiday rental income or permanent living.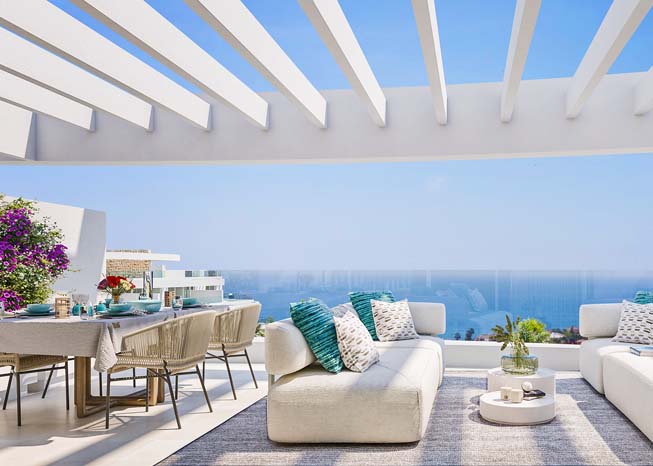 Once you've decided on the luxury real estate you want to buy, our agents will help you every step of the way. We are here to offer advice on where to find your perfect property, so don't hesitate to contact us for more information. If you are looking for a new investment or luxury property, look no further than these premium homes. Here is the best of what we have to offer!
You deserve only the best when it comes to buying your dream property abroad, which is why we offer personalized service that ensures your needs are met at all times. From finding your ideal location to negotiating on price and closing the deal, our agents will be there every step of the way until you move into your new home in paradise! Whether it's a beachfront penthouse or a luxurious townhouse surrounded by olive groves, we have what you need here at OneEden!
Do you want to buy seaside homes?
Contact us today about buying luxury real estate in Costa del Sol!