Luxury penthouses for sale in Benalmadena
Choose your best place
PHASE III LAUNCHED
PHASES I & II SOLD
SHOW APARTMENT NOW OPEN!
900 + Seaview apartments, townhouses and villas
PHASE III - 64 Seaview penthouses and apartments.
PHASE II - 71 Seaview penthouses and apartments.
PHASE I - 69 Seaview penthouses and apartments.






Luxury Penthouses for Sale in Benalmadena – Indulge in Sophistication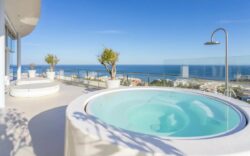 If you're in search of a luxurious, Mediterranean lifestyle, Benalmadena could be the perfect place for you. Located on the Costa del Sol, this town offers a relaxed atmosphere with breathtaking ocean views, stunning beaches, and plenty of activities to enjoy. In this article, we'll explore why you should consider buying a Benalmadena penthouse for your dream home.
OneEden, the renowned international real estate developer, has also established a presence in Benalmadena. With over 30 years of experience building quality real estate across the globe, OneEden has brought their expertise to this beautiful town on the Costa del Sol. OneEden's penthouses in Benalmadena offer modern designs and state-of-the-art amenities, providing an exceptional living experience.
Modern Amenities and Spacious Interiors
Benalmadena penthouses for sale offer modern amenities and spacious interiors designed to provide comfort and luxury. These penthouses feature open-plan living areas, elegant bedrooms with en-suite bathrooms, and well-equipped kitchens. The houses also offer ample outdoor space, including balconies and terraces with beautiful views of the Mediterranean Sea.
Elevated Views
One of the most significant advantages of buying a penthouse in Benalmadena is the elevated views you'll enjoy. You'll have a clear, panoramic view of the ocean and surrounding landscape, with no obstructions. This provides a unique sense of privacy and tranquility, perfect for those looking for a peaceful retreat.
Family-Friendly Environment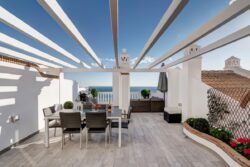 Benalmadena is a fantastic location for families looking to buy their dream home. The town has a welcoming atmosphere and numerous family-friendly attractions, including amusement parks, zoos, and water parks. The beaches are safe for children, making it an ideal spot for a family day out.
Proximity to Malaga Airport
Benalmadena is conveniently located just 20 minutes away from Malaga airport, providing excellent connectivity to major cities in Europe and beyond. This makes it an ideal location for people looking to buy a penthouse for their dream home.
Plenty of Options to Choose From
Benalmadena offers a wide variety of penthouses for sale, catering to different tastes and preferences. Whether you're looking for a modern, minimalist design or a more traditional Spanish-style penthouse, you're sure to find something that suits your needs.
The Perfect Location for Your Dream Penthouse
Benalmadena is the perfect location for your dream home. The town offers a laid-back lifestyle, stunning ocean views, and a range of amenities and attractions that make it an ideal place to call home. Whether you're looking for a permanent residence or a vacation home, Benalmadena has something to offer for everyone.
If you're looking for a luxurious, Mediterranean lifestyle, a Benalmadena penthouse should be at the top of your list. With modern amenities, spacious interiors, elevated views, a family-friendly environment, and proximity to Malaga airport, Benalmadena is the perfect location to call home. Contact us today to find your dream penthouse in Benalmadena.