Marbella apartments for sale
Choose your best place
PHASE I 100% SOLD
PHASE II 75% SOLD
SHOW APARTMENT NOW OPEN
260+ Luxury Seaview Duplex & Penthouses
1-3 bedroom houses.
Apartments, duplexes and penthouses with stunning sea views and beautiful resorts areas.
Stunning location, top-end construction materials, state-of-the-art design and gorgeous sea views.






NOW ON SALE!
SHOW APARTMENT OPEN NOW
293 Sea and Golf view Homes
1-4 bedroom apartments and penthouses
Front line golf
5 minutes walk to La Hacienda Links Golf Resort clubhouse
Stunning resort area with beach entry pool, jacuzzis, indoor gym, co-working area, crazy golf and yoga & mediation zone.






PHASE III LAUNCHED
PHASES I & II SOLD
SHOW APARTMENT NOW OPEN!
900 + Seaview apartments, townhouses and villas
PHASE III - 64 Seaview penthouses and apartments.
PHASE II - 71 Seaview penthouses and apartments.
PHASE I - 69 Seaview penthouses and apartments.






Luxury apartments for sale – Discover the hidden gems of Marbella
Marbella is a small Spanish city on the Mediterranean with mountains as well. It's known for its beaches and nightlife, which makes it an attractive destination to live!
There are a number of reasons why people might need to buy apartments in Marbella. Perhaps they need a place to live while they're on vacation, or maybe they're looking for an investment property. Whatever the reason may be, it's clear that there's a demand for apartments in this coastal town.
The real estate market in Marbella is mainly represented by apartments by the sea and apartments near the beach.
Buying apartments in luxurious and stylish Marbella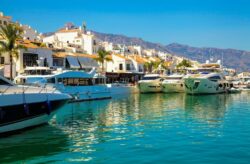 Among the many exclusive resorts Marbella offers the best combination of service, quality of interior decoration and external infrastructure, including landscaping and cleanliness of the beach line. Puerto Banús is the world-famous luxury yacht marina, while Nueva Andalucía is a green oasis in the heart of the Golden Mile. These are just some of the reasons why luxury apartments in Marbella are so highly sought-after.
We'll help you find your dream home in the most beautiful region of Spain. We know that every person has their own unique needs and desires, which is why our team consists exclusively of professionals dedicated solely to meeting those specifications!
Why should you buy apartments in Marbella
Luxury apartments in Marbella are some of the most sought-after properties on the Costa del Sol. With stunning views of the Mediterranean Sea and a wealth of luxury amenities, it's no wonder that so many people are clamoring to get their hands on one of these properties.
Looking for luxury apartments or an investment property? Marbella is a beautiful town with 300 plus days of sun every year and a welcoming atmosphere.  With its stunning beaches, fabulous weather and world-renowned luxury lifestyle, owning a piece of paradise in Marbella is a dream for many. And with our expert guidance, we can make that dream a reality.
The city offers many hidden gems for those luxury apartment seekers, as it's well known for its luxury golf courses, yacht clubs and luxury lifestyle in general.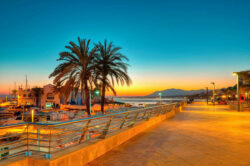 Find your dream luxury apartments in Marbella
Our help at your service! We know the ins and outs of the luxury real estate market in Marbella, so we can help you find the perfect property that meets all of your needs and desires.
OneEden offers to buy Luxury Apartments in Marbella. With stunning views of the Mediterranean Sea, luxurious amenities and plenty of luxury features, our apartments have everything you need for the life of your dreams.
If you're searching for that perfect property in Marbella then please don't hesitate to get in touch with us today. We would be more than happy to help you find your dream home!