Penthouses for sale in Marbella
Choose your best place
PHASE I 100% SOLD
PHASE II UNDER CONSTRUCTION
NEW PHASE COMING SOON
260+ Luxury Seaview Duplex & Penthouses
1-3 bedroom houses.
Apartments, duplexes and penthouses with stunning sea views and beautiful resorts areas.
Stunning location, top-end construction materials, state-of-the-art design and gorgeous sea views.






PHASE I OVER 60% SOLD
PHASE II LAUNCHING SOON
293 Sea and Golf view Homes
1-4 bedroom apartments and penthouses
Front line golf
5 minutes walk to La Hacienda Links Golf Resort clubhouse
Stunning resort area with beach entry pool, jacuzzis, indoor gym, co-working area, crazy golf and yoga & mediation zone.






PHASE I, II & III SOLD OUT
PHASE IV LAUNCHING SOON
900 + Seaview apartments, townhouses and villas
PHASE I - 69 Seaview penthouses and apartments
PHASE II - 71 Seaview penthouses and apartments
PHASE III - 64 Seaview penthouses and apartments






Luxury Penthouses for Sale in Marbella – Find Your Dream Home Today
If you're looking for a luxurious place to call home, look no further than Marbella. This Spanish city is known for its high-end real estate and exclusive neighborhoods.
Marbella is a city on the southern coast of Spain in Andalucia. The Sierra Blancas mountains provide an excellent backdrop for scenic views, while miles upon sandy beaches line either side with shops and restaurants to enjoy at your leisure.
Why is it worth buying a luxury penthouse in Marbella?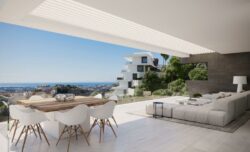 There are many reasons why people choose to buy luxury penthouses in Marbella. Marbella is a world-famous resort town, and its popularity means that there is a strong demand for properties – especially luxury properties.
Marbella is also a great place to live. The climate is perfect, the food is delicious, and the people are friendly. There are also plenty of things to do in Marbella, whether you want to relax on the beach, enjoy the nightlife, or explore the surrounding countryside.
Reasons to buy a luxury  penthouses for sale in Marbella
Marbella is one of the most exclusive and prestigious locations on the Costa del Sol.
Luxury properties in Marbella offer a lifestyle that is second to none, with endless opportunities for recreation, relaxation and entertainment.
Marbella is home to some of the best golf courses in Europe, as well as a number of world-class beaches and marinas.
Luxury properties in Marbella are a wise investment, as they are likely to appreciate in value over time.
Marbella is the perfect place to raise a family, with a number of excellent international schools and a wide range of activities and amenities for children.
Marbella is a safe and secure destination, making it an ideal place to purchase a luxury second home or investment property.
How to find the best luxury properties in Marbella?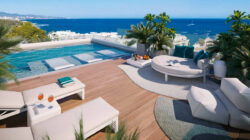 The real estate market in Marbella is booming as it has been attracting a lot of foreign buyers. The influx from abroad provides for a devoted, numerous population that helps to keep the economy afloat, with low interest rates on mortgages making owning property more affordable than ever before!
OneEden offers a wide range of luxury penthouses for sale in Marbella. We have a team of experienced real estate agents who are familiar with the ins and outs of the buy real estate market, so finding your dream home will be a breeze!
Get in touch with us today to start the search for your perfect property in Marbella!