Exclusive Townhouses for sale in Marbella
Choose your best place
PHASE I 100% SOLD
PHASE II UNDER CONSTRUCTION
NEW PHASE COMING SOON
260+ Luxury Seaview Duplex & Penthouses
1-3 bedroom houses.
Apartments, duplexes and penthouses with stunning sea views and beautiful resorts areas.
Stunning location, top-end construction materials, state-of-the-art design and gorgeous sea views.






PHASE I, II & III SOLD OUT
PHASE IV LAUNCHING SOON
900 + Seaview apartments, townhouses and villas
PHASE I - 69 Seaview penthouses and apartments
PHASE II - 71 Seaview penthouses and apartments
PHASE III - 64 Seaview penthouses and apartments






LAUNCHING SOON
64 Luxurious Townhouses with luscious, landscaped resort area and gardens
Luxurious townhouses with 3 to 5 bedrooms in an unrivalled setting, surrounded by extensive green areas.






Exclusive townhouses in Marbella – perfect for those who love luxury!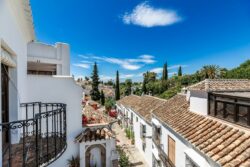 When you're looking for a luxury townhouse, it's important to find a place that has all the amenities you need to live the high life. For many people, that means finding a home in an exclusive neighborhood like Marbella.
Marbella is known for its beautiful weather, stunning beaches, and luxurious homes. If you're looking for a townhouse in Marbella, we've got just what you're looking for.
So why not start your search today and find your dream home in Marbella?
Marbella is one of the most popular tourist destinations in Spain.
Beautiful weather, stunning beaches and an exciting nightlife are just some of the reasons why Marbella has become one of Spain's most popular tourist destinations. Although it is a renowned luxury destination for wealthy travelers, there are plenty of low-cost ways to enjoy the area as well. For those looking for a bit of adventure, there are many outdoor activities to take part in such as hiking, exploring hidden coves and kayaking on the Mediterranean Sea. Whether you're seeking relaxation or looking for a little excitement, Marbella can provide both – making it the perfect destination for any kind of traveler!
The townhouses in Marbella are some of the most luxurious and exclusive properties in all of Europe
Nestled along the Costa del Sol, in southern Spain, Marbella is home to some of Europe's most desirable townhouses. Built with high-end construction materials, these townhouses come with all the luxuries one could imagine – sleek modern interiors and top-of-the-line appliances to name a few. Not only were they designed by renowned architects, but their proximity to the Spanish beaches ensures an unparalleled quality of life. With their warm Mediterranean climate and stunning views of the sea, Marbella's townhouses provide an abundance of luxurious amenities for those seeking refinement and luxury. Whether you're looking for a weekend retreat or permanent residence, these exclusive properties are sure to exceed expectations.
Why now is the perfect time to buy a townhouses for sale in Marbella
Marbella is currently experiencing an exciting property boom, which makes now the perfect time to purchase a townhouse for sale in this beautiful coastal city. Prices are still relatively low and increasing steadily, making it a great investment opportunity that should not be missed. As this area rapidly grows and develops, prices will continue to rise as demand increases for new homes and businesses alike. Residents benefit from a high-quality lifestyle with plenty to explore, from sandy beaches to lush inland scenery, crystal-clear waters teeming with life and vibrant nightlife. Those looking for the ideal holiday home or long-term residence should take advantage of this booming market before prices become too steep!
Buying a townhouse in Marbella is a great investment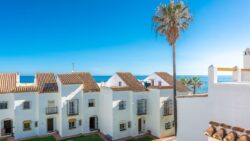 With its sunny Mediterranean climate and pristine beaches, Marbella is a dream destination for many. Add to this the fact that buying a townhouse in Marbella now can be an excellent investment. Prices are still relatively low compared to other parts of Europe, but they are steadily on the rise – making it a great time to invest. The unique range of activities and offerings in Marbella make it the perfect place to call home, or even better – rent out as a holiday rental property. With the right buyer's guidance, anyone can make a smart purchase in Marbella that will deliver excellent returns over the long run.
If you're looking for a luxurious and exclusive property in one of the most popular tourist destinations in Europe, look no further than Marbella. With sunny days all year round, townhouses that are second to none, and a great investment value, there's never been a better time to buy in Marbella. Contact us today to learn more about our exclusive listings.