luxury apartments for sale in mijas
Choose your best place
PHASE I, II & III SOLD OUT
PHASE IV LAUNCHING SOON
900 + Seaview apartments, townhouses and villas
PHASE I - 69 Seaview penthouses and apartments
PHASE II - 71 Seaview penthouses and apartments
PHASE III - 64 Seaview penthouses and apartments






Luxurious living at its finest-Find your perfect apartments with OneEden
If you're looking for a luxurious apartment that meets all of your needs and then some, look no further than OneEden. Our apartments for sale in Mijas are designed with your comfort and relaxation in mind-so you can kick back, relax, and enjoy all the finer things in life. Trust us, when it comes to finding your dream home, we know exactly what you're looking for!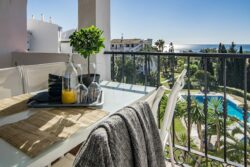 Thank us later! 😉
La Cala de Mijas is a beautiful town located on the Costa del Sol in Spain.
La Cala de Mijas is a stunning Spanish town surrounded by gorgeous beaches and crystal-clear waters. Located on the Costa del Sol, there's something for everyone in La Cala de Mijas. From strolls along the seaside promenade to peaceful moments lounging at one of the many small seaside restaurants, visitors can find a variety of activities to enjoy. With its beautiful scenery and abundant cultural attractions, La Cala de Mijas offers an excellent destination for relaxation and recreation.
The weather is perfect for those who love sunny days by the beach.
The warm sun shining down, the sound of the waves crashing against the shoreline, and the feeling of salt air on your skin – a perfect day at the beach. For those who love sunny days, this level of weather is unparalleled. From reading a book in the sand to swimming in the ocean with friends, there are countless ways to enjoy a day at the beach under sunny weather conditions. Whether you want to buy an apartment for vacation or for permanent living, perfect weather can make all the difference for those who savor days by the sea.
It's close to the larger cities of Marbella and Fuengirola, but still has a relaxed, small-town feel.
With its prime location along the Mediterranean coast, Mijas Costa is a desirable destination. Close to busy cities like Marbella and Fuengirola, Mijas Costa offers plenty of opportunities for shopping, dining and exploring. And yet, with its cobbled streets lined with whitewashed Andalusian villas and tranquil plazas surrounded by orange trees, this charming town has retained its small-town feel. Even during the peak season of summer, the traditional character and intimate atmosphere still provide a haven from the hustle and bustle just down the road. Mijas Costa is easily one of Spain's top holiday getaways for those seeking both excitement and tranquility in equal measure.
La Cala de Mijas is the perfect place to buy apartments and enjoy the Mediterranean lifestyle.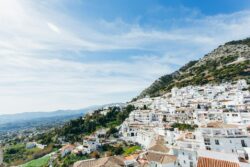 La Cala de Mijas, located on the Costa del Sol in Málaga, Spain, is an outstanding destination with a unique and special charm. Here one can have easy access to the tranquil Mediterranean Sea, partake in activities like hiking, biking, fishing and sailing, and immerse oneself in the vibrant mix of cultures. Visitors can take advantage of the many excellent spas or unwind on the beautiful beaches with magnificent sunsets. Whether you want to relax and enjoy the local cuisine or just find your own private escape to recharge, La Cala de Mijas is the ideal place to buy apartments.
Calling all dreamers! Come explore the stunning beauty of Mijas on Spain's Costa del Sol. From mesmerizing mountain vistas to spectacular sea-side views, this charming town offers a unique and memorable home for anyone seeking an adventure away from it all. With OneEden, you can find your perfect place without breaking the bank – start searching now and make your Spanish dreams come true!