Exclusive houses for sale in mijas
Choose your best place
PHASE I, II & III SOLD OUT
PHASE IV LAUNCHING SOON
900 + Seaview apartments, townhouses and villas
PHASE I - 69 Seaview penthouses and apartments
PHASE II - 71 Seaview penthouses and apartments
PHASE III - 64 Seaview penthouses and apartments






Find your dream houses for sale in Mijas with OneEden
If you're looking for a special place to call home in Spain, consider Mijas. This charming town is located on the Costa del Sol and offers stunning mountain and sea views. With OneEden, you can easily find houses for sale that match your budget and preferences. Start your search today and find your dream home in Mijas!
Why Mijas is the perfect place to buy a property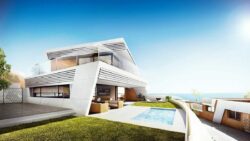 From its stunning golden coastline, to its historic towns, Mijas is a Mediterranean paradise. With affordable property prices and the opportunity to enjoy a tranquil atmosphere, Many now consider Mijas to be the perfect place to buy houses for sale. The low-cost of living and multitude of activities mean that you can make the most of your investment-whether that be as a holiday home or permanent residence. Along with its stunning weather and picturesque charm, there are lots of reasons why Mijas is a great choice for any potential property buyer.
Why now is the perfect time to buy a property in Mijas
Mijas is beloved by tourists and locals alike, making it the perfect place to buy a property right now. This jewel of a town situated in the Andalucia region is bursting with culture, diversity, and beauty. From gorgeous mountain views, rolling hillsides and lush forests to picturesque beaches and tasty tapas – Mijas is sure to delight! Plus, as an added bonus – sunny days and warm weather can be enjoyed throughout the year. With all this renowned charm, combined with current low interest rates and government incentives for foreign investments for Spanish properties – now really is the optimal time to get that property in paradise. Don't wait – take action today and burst into your own piece of blissful Spanish life!
How OneEden can help you buy your dream home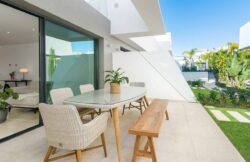 Mijas is the perfect place to buy a property for a number of reasons. The different types of properties available in Mijas, from luxury villas to more affordable apartments, mean that there is something for everyone.
Buying for a new home can be both time consuming and overwhelming, but OneEden makes the task of finding your dream home simpler.
OneEden can help you find your dream home and make the process as stress-free as possible. With our years of experience and local knowledge, we will guide you through every step of the way. Now is the perfect time to buy a house in Mijas, so why not get started today?