Get Your Dream Townhouse at OneEden in Mijas Costa
Choose your best place
PHASE I, II & III SOLD OUT
PHASE IV LAUNCHING SOON
900 + Seaview apartments, townhouses and villas
PHASE I - 69 Seaview penthouses and apartments
PHASE II - 71 Seaview penthouses and apartments
PHASE III - 64 Seaview penthouses and apartments






LAUNCHING SOON
64 Luxurious Townhouses with luscious, landscaped resort area and gardens
Luxurious townhouses with 3 to 5 bedrooms in an unrivalled setting, surrounded by extensive green areas.






Get Your Dream Townhouse at OneEden in Mijas Costa – What You Need to Know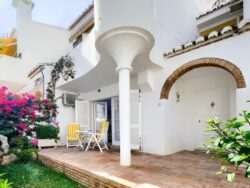 Are you looking for a luxurious and relaxing place to call home in the sun-drenched coast of Mijas Costa, Spain? If so, you may be considering buying a townhouse for sale. Buying a second home abroad can be an exciting prospect that offers plenty of potential rewards; however, it also requires considerable research and understanding of different markets before committing to anything. In this blog post, we will explore the many benefits and considerations of purchasing townhouses for sale in Mijas Costa, including key points from relevant legal documents, as well as essential tips on navigating the acquisition process. Whether you are planning on investing your hard earned money into property or searching for an ideal vacation spot – our comprehensive guide is sure to help!
Benefits of buying a townhouse in Mijas Costa
Purchasing a townhouse in Mijas Costa can provide a number of benefits for anyone considering such an investment. Not only is this beautiful coastal town conveniently located just 25 minutes away from Malaga's international airport, but it's sunny weather and pristine beaches contribute to the quality of life and make living here an inviting prospect. Plus, there are plenty of attractions and activities to enjoy, like water sports, the Selwo Adventure Park and the renowned donkey sanctuary. And with a wide selection of affordable townhouses to choose from, you'll be sure to find something that meets your budget while providing you with a great place to call home. What more could you ask for?
Advantages of living in a coastal town
Coastal towns offer a diverse and stunning range of lifestyle opportunities. From breathtaking ocean views to expansive beach walks, it is easy to see why many choose to call these places home. Living in a coastal town also has other unique advantages; the climate is often milder than inland areas, towns have access to fresher seafood, and there is greater opportunity for outdoor adventures like kayaking, paddleboarding or surfing. For those looking for an active lifestyle, there are plentiful ways to remain healthy without leaving your neighborhood. With the advantage of unique scenery, environment and activities, it's no wonder so many people dream of living in a coastal town.
Tips for finding the perfect townhouse for sale
Finding the perfect townhouse for sale can seem like a daunting task. It's important to do your research and go over all of the available options, both online and in person. A great way to begin is to look at recent listings in the area that you are interested in, as this will give you a good sense of what is currently on the market. Additionally, be sure to assess exactly what you need from the space – such as more bedrooms or updated appliances – since these details might not be readily available when browsing listings. Looking into local communities and getting opinions from friends and family are also effective methods to ensure you find the best option possible that fits your lifestyle.
Factors to consider when looking at townhouses for sale in Mijas Costa
When looking for a brand-new townhouse to call your own in Mijas Costa, it's important to consider all the factors that matter before taking the plunge. Mijas Costa is known for its extensive beaches and spectacular views of the sea, so you'll want to make sure you find a property with an amazing vantage point. On top of that, some things to take into account when assessing your options include budget limitations, size and layout preferences, legal title search requirements, landscape features, additional amenities such as swimming pools or children's play areas, and access to public transport links. With so many factors to keep in mind during a purchase such as this one, it's essential to do plenty of research beforehand to ensure you make the right decision.
Researching the area and amenities nearby
Researching the area and amenities nearby is an important step in finding a living space. It's essential to know what types of shops, restaurants, entertainment options, and other resources are available in the local area before making a commitment. Taking the time to research what amenities are close by can be extremely valuable for both short-term and long-term renters when factoring in convenience and lifestyle preferences. Knowing what resources are available makes it much easier to decide if a particular location is the right fit for you. Additionally, research can reveal local events or special features that make the neighborhood stand out from all others.
Benefits of owning real estate in this location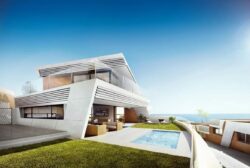 Owning real estate in this location has a variety of advantages. Not only are there excellent schools, parks and recreational activities, but the properties themselves often boast low interest rates and good appreciation potential. Plus, being close to major employers can help residents experience convenience and job security. The nearby shopping varies with unique offerings that can't be found anywhere else. Safety is also a key selling point, as the area is known for its low crime rates and strong sense of community. Homeowners have access to top-notch healthcare facilities, public transportation options and even world-class restaurants within walking distance from their homes. All the perks are worth an investment in this desirable locale — especially for those who plan on remaining in the area for years to come.
With the help of OneEden, you can have the townhouses in mijas of your dreams.  With our team of experts, we will help you navigate the search for your perfect property by providing insights into the area and all of its amenities. We'll help you find the best deals in townhouses for sale in Mijas Costa so that you can make an informed decision about your next home. Contact us to get started today!
We promise it won't be a decision you regret.