PHASE I, II & III SOLD OUT
PHASE IV LAUNCHING SOON
900 + Seaview apartments, townhouses and villas
PHASE I - 69 Seaview penthouses and apartments
PHASE II - 71 Seaview penthouses and apartments
PHASE III - 64 Seaview penthouses and apartments






Benalmadena: The Perfect Location for Your Dream Home
Situated on Spain's Costa del Sol, just 15 minutes from Malaga is the seaside town of Benalmadena. With its white buildings and pine trees it's a great place for an escape from the hot summer sun or winter cold!
If you're looking for the perfect place to buy a luxury property, Benalmadena is definitely worth considering. This charming Spanish city is located on the Costa del Sol, and has something to offer everyone. Whether you're interested in historical sites, beautiful monuments, amusement parks, oceanariums or palm groves along the sandy beach, Benalmadena will not disappoint. In addition, houses, villas, apartments and townhouses in Benalmadena combine Andalusian architecture with modern minimalism – making it the perfect blend of old and new.
If you're looking for real estate services in Benalmadena or simply want to browse through some of the best properties on sale, OneEden is here to help.
Benalmadena real estate for sale
What are the advantages of Benalmadena resort, why is it one of the popular Spanish cities? It is located on the coast of the Costa del Sol, and satisfies all the needs of tourists during the holidays.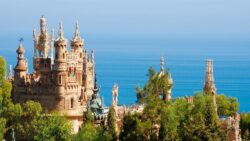 Benalmadena is a city that has something for everyone. From beaches, mountains and sea adventures to shopping in luxury boutiques or relaxing at one of many parks located throughout the area- there's always so much going on!
In addition, buying property here will allow buyers access private yacht side ports where they can launch their newly purchased boat without worry about crowds (and giving them endless hours spent away). Not only does owning an asset like these make great sense from both a financial perspective as well aesthetically considering how beautiful life onboard really looks but.
On top of that, if you buy a property in Benalmadena, you will be  able to enjoy the warm sea at any point of the 20 kilometers of the beach, walk through the picturesque streets and enjoy the unique mountain scenery.
Why need buy property in Benalmadena
Buying a property in Benalmadena is a good way to invest in your own future. This kind of housing only increases in value over time. Here are some of the reasons why:
Benalmadena is located on the Costa del Sol, one of the most popular tourist destinations in Spain. This means that there is always a high demand for rental properties in Benalmadena.
Buying a property in Benalmadena is a great way to get your foot on the property ladder in Spain. Prices for properties in Benalmadena are very reasonable, and there is a wide selection of properties to choose from.
Benalmadena is a beautiful town with a lot to offer. If you're looking for a place to relax and enjoy the Spanish sun, Benalmadena is the perfect place for you.
You will never regret that you became the happy owner of a Benalmadena property, near you will have the mountains, sea, beaches, always fresh air, which only improves your health.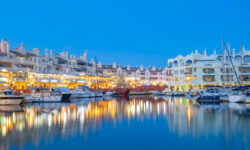 Where to Buy Real Estate in Benalmadena
Maybe it's time to find your dream home in Spain.  OneEden is the place to go for all your real estate needs. Whether you're looking for a new home or just want some advice on how best to invest, we can help!
We have expert agents who will work hard until they find what meets YOUR standards.
OneEden offers the best real estate services and properties for sale in Benalmadena.
So what are you waiting for? Contact OneEden today and take one step closer to making your dream home a reality!