PHASE I 100% SOLD
PHASE II UNDER CONSTRUCTION
NEW PHASE COMING SOON
260+ Luxury Seaview Duplex & Penthouses
1-3 bedroom houses.
Apartments, duplexes and penthouses with stunning sea views and beautiful resorts areas.
Stunning location, top-end construction materials, state-of-the-art design and gorgeous sea views.






PHASE I OVER 60% SOLD
PHASE II LAUNCHING SOON
293 Sea and Golf view Homes
1-4 bedroom apartments and penthouses
Front line golf
5 minutes walk to La Hacienda Links Golf Resort clubhouse
Stunning resort area with beach entry pool, jacuzzis, indoor gym, co-working area, crazy golf and yoga & mediation zone.






PHASE I, II & III SOLD OUT
PHASE IV LAUNCHING SOON
900 + Seaview apartments, townhouses and villas
PHASE I - 69 Seaview penthouses and apartments
PHASE II - 71 Seaview penthouses and apartments
PHASE III - 64 Seaview penthouses and apartments






LAUNCHING SOON
64 Luxurious Townhouses with luscious, landscaped resort area and gardens
Luxurious townhouses with 3 to 5 bedrooms in an unrivalled setting, surrounded by extensive green areas.






Property for Sale in Marbella: Find Your Perfect Home!
If you are looking for a property for sale in Marbella, you have come to the right place! Here at our website, we have a wide selection of listings to choose from. Whether you are searching for a luxurious villa by the sea or a cozy townhouse in the mountains, we have something for everyone. Our experienced agents are here to help you find your perfect home!
Located between Malaga and the Strait of Gibraltar on the Mediterranean Sea, the resort of Marbella is one of the favorite places for vacationers and a very prestigious area to buy real estate. Almost every place in the city offers spectacular views, combining majestic mountain peaks and the sea.
The popularity of the resort is easily explained by the warm and sunny climate, perfectly combined with amazing original nature and beautiful beaches. There is always a festive atmosphere, and the feeling of joy is strengthened by the unusual color of Spanish life. Marbella is one of the best places to buy property in the south of Spain.
What are the benefits of buying property in Marbella
Real estate in Marbella is a sign of great wealth and a high position in society. The range of real estate is very varied: from affordable apartments to luxury townhouses to luxury villas. In order to buy the ideal property that fully meets your needs and demands, you need professional advice. OneEden specialists will help you determine your housing needs, choose a property in Marbella with different options, answer your questions, solve your doubts, and prepare the necessary documents.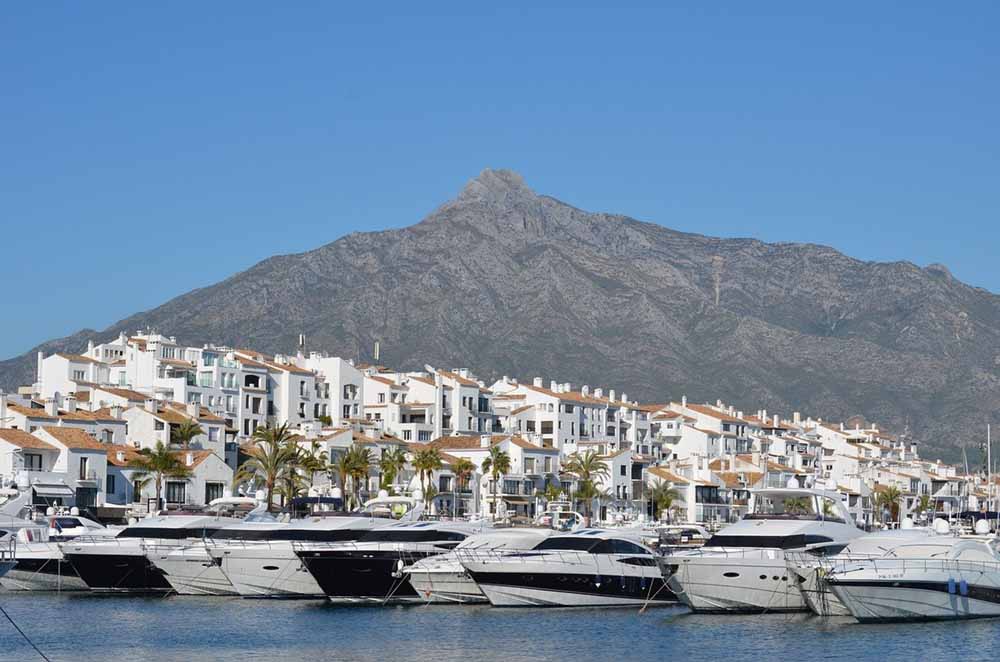 The benefits of buying property in Marbella:
Ecologically clean region, favorable warm climate, beautiful well-groomed beaches with a coastline of over 27 km, many picturesque parks and alleys.
Recreation quality, safety and low crime rate.
Developed resort and transport infrastructure with quality roads, numerous hotels, restaurants, cafes, shopping centers
Many first-class golf courses, tennis courts, developed water sports, there are many yacht clubs and sports facilities, equestrian centers
In Marbella more than 10 international educational institutions
Many sporting and cultural events are held in the area.
Real estate in the region is of a high quality as compared with many regions of Spain.
More than 80% of home buyers in Marbella are foreigners, that is why the real estate market does not depend significantly on the economic situation in the country.
Favorable business conditions in the country, low interest rates on mortgages.
Marbella – a paradise for people with opportunities
Everyone knows that Spain is one of the best destinations for sun, sea and sand, and Marbella is no exception. Marbella summer weather averages around 31°C, while even the winter months can still reach beautiful temperatures of around 17°C. This, of course, makes for perfect beach temperatures all year round, and there are plenty of beaches to choose from — almost two dozen.
In Spanish "Marbella" means "beautiful sea", in Latin it means "a lot of water by the mountain". The Mediterranean Sea, which washes the best beaches in Marbella, sparkling with gold, gives the warmth of a gentle azure.
Marbella is associated with exclusivity and prestige. And it's easy to explain, because the city is truly unique. Holiday season lasts 365 days a year, in true Spanish tradition.
Marbella offers everyone a full range of entertainment: open boutiques, gourmet restaurants, regularly organized concerts – because people have a holiday in Spain all year round. There are golf courses here, there is an opportunity to practice sailing and yachting, especially popular for this prestigious port of Banus (Puerto Banus).
In Marbella developed diving and windsurfing, walks on boats, and in the countryside you can ride or watch a bullfight with Flamenco.
It is not for nothing that this place is so popular, because this is a wonderful city, a holiday, where it is so beautiful to relax.
New and off plan property for sale Marbella – a profitable investment
Real estate on the coast is not only a good investment, but also brings a lot of pleasure from staying in a sunny and warm country, and can serve as a source of additional income. In this case, Spain is the most suitable option. One of the most successful solutions is to buy real estate in Marbella. Buying property in Marbella would be a good investment.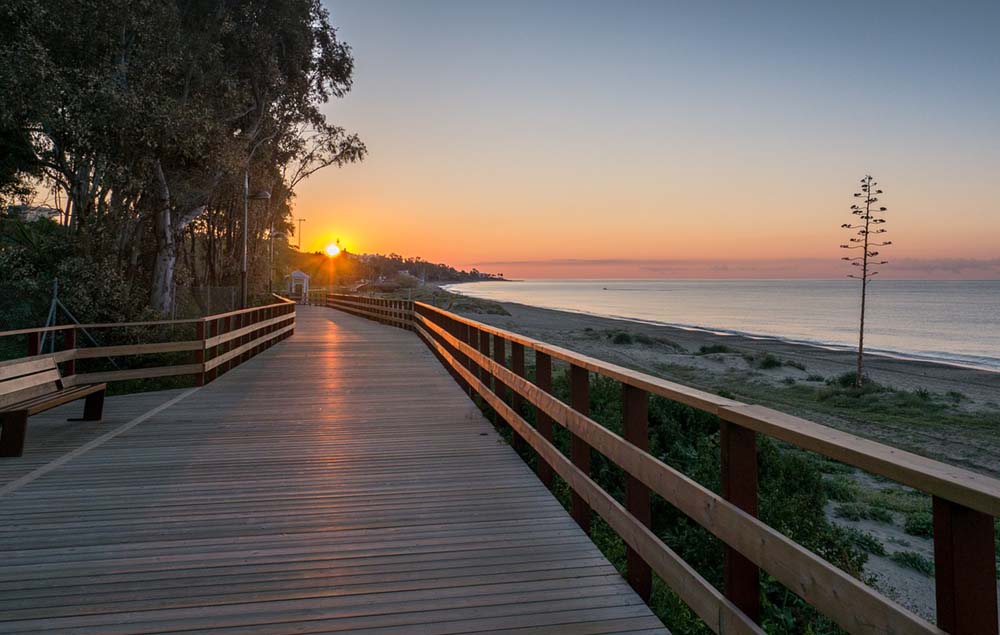 When you buy a real estate here, you get:
The real estate of the highest quality.
Maximum development of infrastructure.
Famous and rich neighbors.
High level of security.
A mild climate, snow-white manicured beaches and beautiful nature.
Buying a new property or buying off-plan can save you money. We have many properties for sale in Marbella, including luxury villas, apartments and townhouses.
Are you looking to buy luxury real estate in Marbella?
With an estimated 300 days of sunshine a year, Marbella has a good claim as one of the best places to reside. Buying real estate is always a stressful process, so rely on us to make it easy. One Eden is here to make it easy for you to find your dream Marbella property. Luxury Apartments and Penthouses with stunning views, or Villas and Townhouses with beautiful landscaped gardens, swimming pools and breathtaking views of the sea can be found easily within our database of Marbella properties for sale. If you're looking for a real estate agent that knows Marbella inside out, you've found one!