Exclusive penthouses for sale in Sotogrande
Choose your best place
PHASE I 100% SOLD
PHASE II UNDER CONSTRUCTION
NEW PHASE COMING SOON
260+ Luxury Seaview Duplex & Penthouses
1-3 bedroom houses.
Apartments, duplexes and penthouses with stunning sea views and beautiful resorts areas.
Stunning location, top-end construction materials, state-of-the-art design and gorgeous sea views.






PHASE I OVER 80% SOLD
PHASE II NOW LAUNCHED
293 Sea and Golf view Homes
1-4 bedroom apartments and penthouses
Front line golf
5 minutes walk to La Hacienda Links Golf Resort clubhouse
Stunning resort area with beach entry pool, jacuzzis, indoor gym, co-working area, crazy golf and yoga & mediation zone.






Discover the Ultimate in Luxury Living with Oneeden's Penthouses for Sale in Sotogrande
If you're looking for a luxurious property that offers breathtaking views of the Mediterranean Sea and modern amenities, Oneeden's penthouses for sale in Sotogrande are definitely worth considering. Located in an exclusive coastal town in the Andalusian region of southern Spain, Sotogrande is renowned for its luxurious lifestyle, world-class golf courses, and pristine beaches.
Stunning Location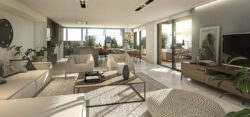 Oneeden's penthouses in Sotogrande are located in a stunning location on the southwestern coast of Spain. Sotogrande is an idyllic town that offers a warm and sunny climate throughout the year, making it the perfect location for those who enjoy outdoor activities. Whether you want to take a dip in the Mediterranean or go for a leisurely beach walk, Sotogrande offers something for everyone.
Sotogrande's marina is one of the largest in Europe, providing residents with access to some of the most beautiful yachts and boats in the Mediterranean. The town also boasts over 2,000 hectares of protected green spaces, providing a serene and natural setting for residents to enjoy.
Luxurious Living
In addition to the luxurious living spaces, Oneeden's penthouses in Sotogrande are surrounded by lush landscaping and offer access to an infinity-edge beach pool. The resort-style atmosphere provides a serene and peaceful environment for residents to relax and unwind while enjoying the stunning views of the Mediterranean Sea. The pool area is perfect for a refreshing swim or simply lounging in the sun, making it an ideal place to spend lazy afternoons.
Golf
Sotogrande is a golfer's paradise, with several world-class golf courses located in the area. Whether you're a beginner or a seasoned pro, you can enjoy a game on the championship courses designed by famous architects such as Robert Trent Jones and Jack Nicklaus. With Oneeden's penthouses located in close proximity to these courses, you can experience the ultimate golf lifestyle in Sotogrande.
Oneeden's penthouses in Sotogrande are the perfect choice for golfers who want to combine their love of golf with a luxurious lifestyle. With the courses located just a short distance away, you can easily play a round of golf in the morning and then relax in your luxurious penthouse in the afternoon.
Modern Amenities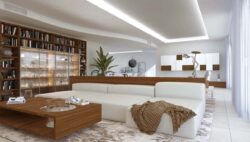 Oneeden's penthouses in Sotogrande offer a range of modern amenities that cater to the needs of modern-day living. Each penthouse features a private pool, allowing residents to take a refreshing dip at any time of day. The buildings are equipped with state-of-the-art security systems, ensuring the safety and privacy of residents. The penthouses also come with a designated parking space and storage room for convenience.
In addition to the various outdoor activities, Sotogrande also offers a wide range of leisure and entertainment options. The town is home to several prestigious restaurants, bars, and cafes that serve delicious local and international cuisine. Whether you're in the mood for a romantic dinner or a casual lunch with friends, you'll find plenty of options to choose from.
Sotogrande also hosts several cultural events and festivals throughout the year, providing residents with a diverse range of activities to enjoy. The annual Sotogrande Grand Prix, for example, is a popular event that attracts car enthusiasts from all over Europe. The town also hosts an international polo tournament each year, which is considered one of the most prestigious polo events in the world.
Oneeden's penthouses in Sotogrande provide residents with the perfect combination of luxurious living and stunning surroundings. Each penthouse has been designed to offer a comfortable and elegant living space that maximizes the panoramic views of the Mediterranean Sea. The properties boast large windows and outdoor terraces that allow residents to enjoy the sea breeze and natural light throughout the day. The penthouses also feature open-plan living areas, sleek kitchens, and elegant bedrooms with en-suite bathrooms.