royalpalmsmijas
1, 2 & 3 bedroom apartments & penthouses, each with a stunning view of the Mediterranean.
yourhome
Attracting the visitors and investors with its superb location, unrivalled infrastructure, and leisure amenities, Royal Palms Mijas is a dream resort property on the luxurious Spanish coast. 90% sold on Phase I, Phase II of the development features 71 seaviews apartments and luxury penthouses with 1, 2, or 3 bedrooms. No matter which one you choose, you'll appreciate the stunning sea view from your spacious terrace, the abundance of natural light, and the highest level of comfort.
Royal Palms: An overview
The state-of-the-art real estate property in Spain's Mijas on the coast of the Mediterranean Sea has a lot to offer. The apartments are located a short distance away from the town of La Cala de Mijas. The residents can benefit from exquisite shopping and entertainment opportunities, as well as other necessities of living, such as doctors, banks, and lawyers. The resort has been developed by an esteemed company with over 20 years of experience in providing luxury to customers.
There are also exclusive amenities for sports and leisure. A stone's throw away from the resort is a perfectly equipped golf course and a magnificent beach with golden dunes and chiringuitos (small restaurants) where families with children can relax and enjoy the unique Spanish peace of mind.
In addition to apartments and penthouses with 1, 2, or 3 bedrooms, Royal Palms Mijas offers a pool with a beach entrance, an indoor gym, and a playground for kids. All apartments come with breath-taking sea views, high-end fittings and fixtures, and open-plan kitchens.
facilities

lush landscaped resort area





about the Mijas region
Royal Palms Mijas is has a great location on the hills overlooking the sapphire blue Mediterranean Sea that bathes the shores of Mijas Costa. The glorious views that open from here stretch over the magnificent scenery of the Spanish hillsides. Down below, natural beauty meets the historic old streets of Mijas Pueblo and the multicultural vibe of La Cala de Mijas.
Spread across the splendid Spanish seaside, the region of Mijas spans 4 towns, each boasting its own unique character. There are many historical sites in Mijas Pueblo that go as far back as the Middle Ages. The white architecture complements a rich variety of flora and fauna that amazes visitors, especially in spring. As visitors move closer to the seaside, modernity embraces them, luring them into superstores, elegant boutiques and eateries bars, and restaurants. La Cala de Mijas is another well-known locale whose main attractions are exuberant nightlife and a magnificent beach.
floorplans
CLICK ON BLOCK NAMES TO VIEW AVAILABILITY
Royal Palms Mijas address:
C. Mar de Alborán, 29649, Málaga, España
One Eden Royal Palms Sales Office:
C. Mar Cantabrico, s/n, 29649 La Cala de Mijas, Málaga, España
Tel: (+34) 697 113 900
Royal Palms real estate in detail
Mijas Costa apartments are a luxury real estate property on the Spanish hillside. The Royal Palms Mijas complex embraces 8 properties uniquely named to reflect their character:
Washington Palm
Palmetto Palm
Tiger Palm
Coco Palm
Bamboo Palm
Peach Palm
Queen Palm
Majesty Palm
All apartments for sale in Mijas are designed with sea views overlooking tranquil Mediterranean seascapes and nearby mountain ranges providing breath-taking sunsets and sunrises
Amenities and facilities
There are communal gardens where residents can enjoy native and tropical plants while walking on smooth pedestrian paths. Pools are equipped with a beach-type access area. The resort has complete Wi-Fi coverage, bicycle parking, a multi-use communal space, and a co-working area. There are special children's areas both indoors and outdoors. Secure perimeter fencing, an advanced CCTV system in communal areas, and safety lighting all ensure that residents feel safe in their homes.
On each apartment block, there are elevators to all floors. Each apartment has at least one storeroom and one parking space, as well as a pre-installed electric vehicle charging point. Parking can be accessed remotely.
All properties are painted white, in the style of the town of La Cala de Mijas. They are equipped with state-of-the-art technology, including the kitchen areas. LED lighting and double-glazed windows are provided throughout.
Sports
Royal Palms Mijas boasts impressive sports and leisure facilities. The apartment development is ideal for golf enthusiasts. The numerous neighbouring golf courses are a perfect complement to the unique vibe of the relaxed Mediterranean lifestyle.
Apartments The properties at Royal Palms are an enviable choice for professionals with families who want to enjoy the long Spanish summer season in a luxurious and quiet atmosphere. Investors should, also explore the properties as these will offer all year round appeal. . Demand for these properties have already exceeded all expectations , so we encourage you to come and see for yourself
Conclusion
There is more to Mijas than beaches and golf courses. In addition to its great location, pristine beaches, and excellent facilities, our Royal Palms is perfectly placed to provide access to the best the Costa del Sol and the rest of Spain have to offer. The airport and city of Málaga, Fuengirola, Torremolinos, Marbella, and Estepona are all within easy access from this prime development area. Royal Palm Mijas is your stepping stone to enjoying the riches and beauty of Spain.
other projects you may love!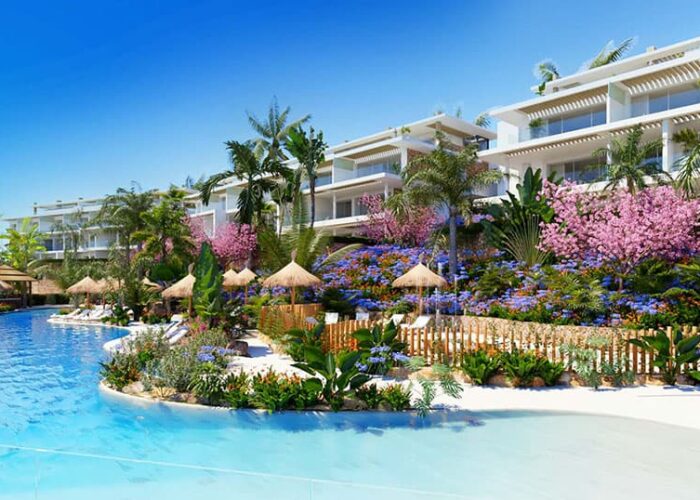 InfinityAlcaidesa
260+ Luxury Seaview Duplex & Penthouses
1, 2 & 3 bedroom apartments, duplexes and penthouses.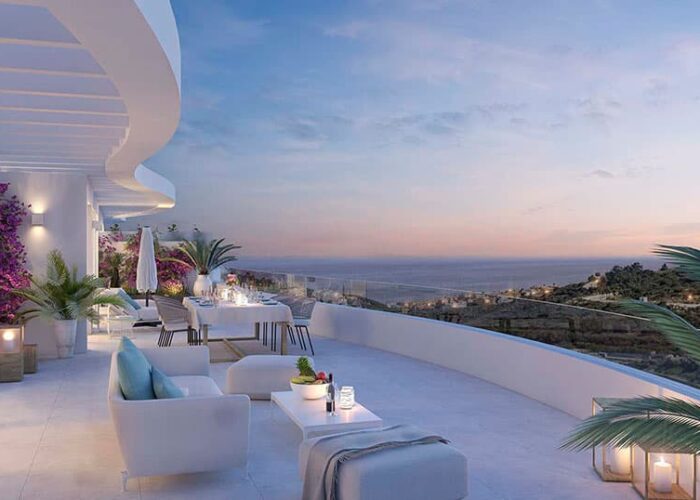 SerenityAlcaidesa
293 Sea and Golf view Homes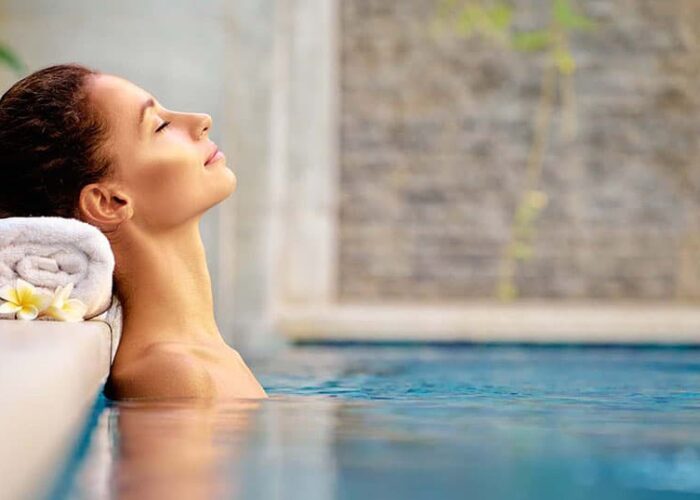 CascadesEstepona
64 Luxurious Townhouses with luscious, landscaped resort area and gardens
64 Luxurious townhouses in El Campanario, Estepona