InfinityAlcaidesa
1, 2 & 3 bedroom apartments, duplexes & penthouses, each with a stunning view of the Mediterranean
description
This high-end development was designed to complement the tranquil natural landscape. Its construction materials fit the surroundings perfectly and is in perfect harmony with the environment. 90% sold on Phase I, Phase II of the development features 66 cosy apartments, welcoming duplexes, and luxury penthouses with 1, 2, or 3 bedrooms. No matter which one you choose, you'll appreciate the stunning sea view from your spacious terrace, the abundance of natural light, and the highest level of comfort.
Your new home will be perched atop the serene hills of Alcaidesa. Here, you'll be able to enjoy 330 days of sunshine per year. It is a dream location for working remotely, retiring, raising children, or just living a peaceful and sophisticated life. Every morning, you'll wake up and go to the terrace to have a cup of coffee. You'll admire the gorgeous Mediterranean Sea while having breakfast. Infinity Alcaidesa will provide you with ultimate privacy and a zest for life!
facilities

lush landscaped resort area





about alcaidesa
The hidden gem of the Costa del Sol
Alcaidesa is one of the hidden gems of Costa Del Sol. This region is extremely popular with people from all over the world who love the sun, golf and unblemished beaches yet Alcaidesa is different from the other parts of the coast. A short distance away is the famous Sotogrande which can be enjoyed without the hustle and bussle of living there and immaculate golf courses for every standard, including the world renown, Valderama. Gibraltar , a unique destination in it's own right is but 20 minutes away by car.
The most fascinating element of the local landscape is the sea, below a warm skyline. You'll enjoy every minute of the tranquility and the hospitality of the residents of Alcaidesa. When it comes to eating out, there are so many choices!
The gated community of Infinity Alcaidesa is located 20 minutes away from Gibraltar providing easy accessTo get t this hidden gem, you can use either the Gibraltar airport or one of either Málaga or Jerez-it truly offers something to everyone
floorplans
CLICK ON BLOCK NUMBERS TO VIEW AVAILABILITY
C.C. Acqua Alcaidesa
Local 14.
Avenida de la Hacienda, s/n
11316 La linea de la Concepcion,
Cádiz, España
Tel: (+34) 663 490 870
Viewed by many as the next big thing along the Southern coast , Alcaidesa- providing a relaxed environment with stunning sea and Gibraltar rock views-must be seen to be believed. If you're looking for beachfront luxury sea-view apartments in Spain with access to stunning golf courses and a large quiet beach, you should turn your eye to the premium development of Infinity Alcaidesa. Stunning location, top-end construction materials, state-of-the-art design and gorgeous sea views — this development can impress even the most discerning customers.
Which types of property can you buy in Infinity Alcaidesa?
Infinity Alcaidesa features four types of property:
Luxury penthouses for sale
Welcoming duplexes
Standalone villas
Cozy apartments
These have 1, 2, or 3 bedrooms.
The main advantage of all these properties is the terraces. You pour yourself a glass of wine, take a seat in the open air and admire the magnificent Mediterranean waves and scenery-with views of the Rock of Gibraltar and on a clear day (mostly) another Continent, Africa This view is one of the main reasons why foreigners start looking for beachfront penthouses for sale in Spain.
You'll get access to the following facilities:
Lush landscaped resort area
Infinity edge beach pool
Play area for children
Indoor and outdoor pools
Golf putting areas
Paddle Tennis
Yoga locations
Many other facilities that will enable you to fill your day in an outdoor environment with
constant sunshine and views or take a stroll down to our One Eden beach side dining at the One Eden Chiringuito
Infinity Alcaidesa is a great place to relax and socialize. When living here, you'll appreciate how valuable each moment is!
What are the main advantages of the Alcaidesa location?
Alcaidesa is a serene and picturesque town that is located 15 minutes away from Gibraltar, with houses that are great for posting on Instagram, lovely shops, and eateries with delicious food. To get to your new home, you'll be able to use the airport in Gibraltar or Málaga.
Costa del Sol is a highly popular tourist region, but you'll be able to enjoy ultimate in privacy in your new apartment. Infinity Alcaidesa is a gated residence perched atop tranquil hills. It's a superb escape from the hustle and bustle of big cities, a place where you can equally enjoy solitude or the company of your nearest and dearest.
In Costa del Sol, it's sunny for 330 days out of the year! People who are searching for a penthouse apartment for sale in Infinity Alcaidesa confess that this is one of the primary factors that affect their purchasing decisions.
Who are the target customers for Infinity Alcaidesa?
Infinity Alcaidesa properties enjoy steadily high demand among the following types of customers:
Families who want to raise their kids in a warm climate
Couples in love who are looking for romance
Creative personalities
Successful business people
Socialites
Retired people
Anyone who would like to find a high-end penthouse with a access to stunning facilities
Have a look at the selection of Infinity Alcaidesa penthouses, duplexes, and apartments! You'll quickly fall in love with this development.
other projects you may love!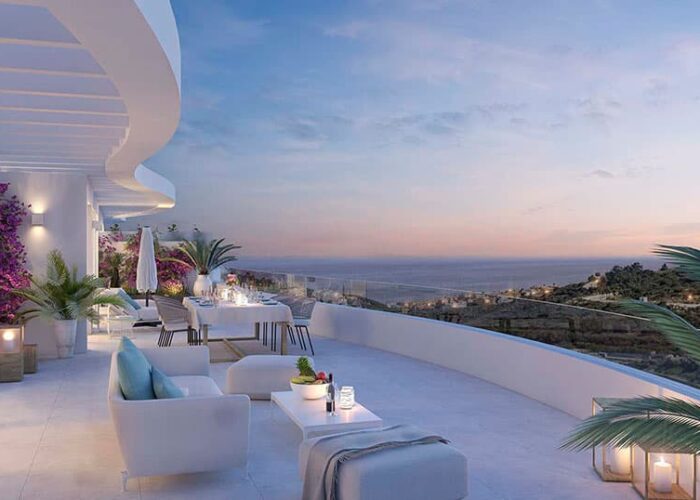 SerenityAlcaidesa
293 Sea and Golf view Homes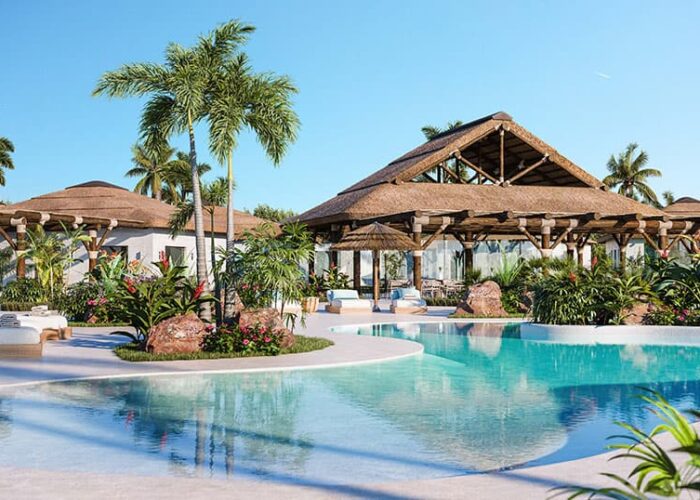 royalpalmsmijas
900 + Seaview apartments, townhouses and villas
1, 2, & 3 bedrooms apartments.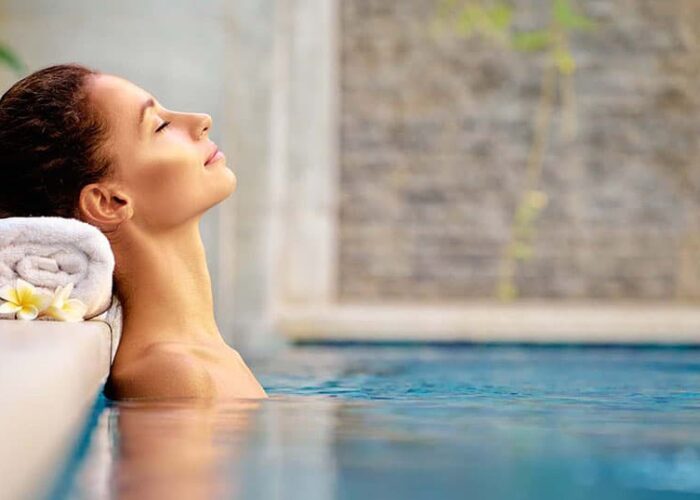 CascadesEstepona
64 Luxurious Townhouses with luscious, landscaped resort area and gardens
64 Luxurious townhouses in El Campanario, Estepona