Exclusive penthouses for sale in Mijas
Choose your best place
PHASE III LAUNCHED
PHASES I & II SOLD
SHOW APARTMENT NOW OPEN!
900 + Seaview apartments, townhouses and villas
PHASE III - 64 Seaview penthouses and apartments.
PHASE II - 71 Seaview penthouses and apartments.
PHASE I - 69 Seaview penthouses and apartments.






Find your dream penthouses for sale in Mijas with OneEden
Are you ready to live the high life? If so, searching for penthouses for sale in Mijas on OneEden is your ticket to unlocking the luxurious lifestyle of your dreams. Located along the Mediterranean coast and just a short drive from Marbella, Mijas offers wonderful weather year-round and excellent amenities such as beach resorts, championship golf courses, and a vibrant downtown. Whether you're seeking a modern penthouse with panoramic views of the sea or an exquisite mountain estate surrounded by nature – finding it has never been easier!
The Benefits of Living in a Penthouse in Mijas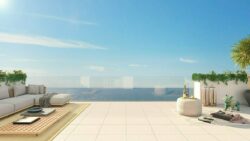 The beautiful penthouses for sale in Mijas offer a luxurious lifestyle that few could dream of. Situated in the midst of stunning Spanish scenery and offering breathtaking views, penthouses are an ideal choice for those wishing to invest in a holiday home or permanent residence in sunny Spain. Not only can penthouses boast plenty of natural light and terraces, but they also often provide luxurious amenities like private swimming pools, gyms, spas and plunge pool areas. Furthermore, penthouses are typically located close to local amenities with international airports and sandy beaches never far away – all of which add further to their appeal. With penthouses in Mijas providing the ultimate balance between modernity, comfort and convenience – make sure to consider one if you're looking to splurge on your Andalusian holiday experience!
Location, Location, Location – Why You Should Choose Mijas for Your Home
Mijas is the perfect place to call home. Not only does it offer penthouses for sale with stunning views, it is also a culturally vibrant location. With its picturesque mountains and magnificent beaches, Mijas Costa has something to offer everyone. It also boasts a Mediterranean climate allowing its residents endless days of sunshine and sea breezes. Shopping centers, historical areas, a lively nightlife and more are all nearby. Whether you're looking for some peace and solitude or an exciting city life, Mijas is the ideal place for finding penthouses for sale that will be your dream home. From the stunning surroundings to the array of activities on offer – location really does matter when choosing where to make your home. Experience all that Mijas Costa has to offer by exploring its penthouses for sale today!
How to Choose the Perfect Penthouse for You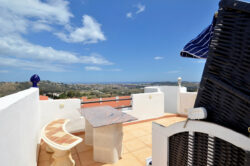 Whether you're looking for breathtaking views of the city or convenient access to all your favorite amenities, selecting a penthouse that is perfect for you requires careful consideration. Before you begin your search, consider how the space will be used and make an inventory of key features that would enhance your living experience. It's important to consider the layout of the specific penthouse as well as nearby parks, public transportation, and shopping areas so that you can create a luxurious living environment tailored to your needs. With time and effort, you can discover an amazing penthouse that perfectly meets your lifestyle.
Mijas is a stunningly beautiful and incredibly unique coastal town, offering an affordable and stress free lifestyle along with many luxury amenities. Living in a penthouse in this picturesque and vibrant area will not only provide you with breathtaking views, but also give you access to all the necessary amenities of convenience as well as up-scale lifestyle features. Plus, thanks to the excellent local transportation network, it's easy to enjoy all that life has to offer in Mijas – from the delicious Spanish cuisine and peaceful yet exciting ambiance of its shoreline to the modern shopping centers and international attractions. With OneEden at your side, you can make sure you make the best decision when purchasing your penthouse abroad by helping you understand the diverse range of options available, select the property which meets your specific needs and help manage a complex real estate transaction. Whether your reason for living in Mijas is for a year-round home away from home or simply for a getaway destination for yourself or family members, there's no doubt that an ocean view penthouse sets an unbeatably luxurious tone that's hard to find anywhere else.